St. Michael's is a great place to relax and unwind away from the stresses of modern living. Our aim is to make your stay as comfortable and as memorable as possible. All of our rooms are elegantly furnished, blending contemporary cool with coastal comfort.

Nestled in the ancient market town of Marazion, for centuries the gateway to the famous St. Michael's Mount, St. Michael's has it's own private car park, (a rarity in Marazion), and is conveniently located on the main street though Marazion just a few hundred yards from the town centre with its high quality restaurants and specialist shops selling crafts produced by local artists.

We are a stone's throw from the safe sandy beaches of Mounts Bay from where you can look across to Penzance, the last town in England, the original working fishing port of Newlyn and the picturesque village of Mousehole. We are also within easy travelling distance of all the major attractions in West Cornwall, which makes us a perfect base for a Cornish holiday. The Tate Gallery in St Ives, the remarkable Minack Theatre, St Michaels Mount and several other outstanding National Trust properties and gardens are just some of the 'South West Top Twenty' visitor attractions within easy reach of Marazion.

There are excellent road and rail links and we are well placed for the International airports at Newquay and Exeter, with convenient flights from several UK and European airports.

We do hope you can stay with us and look forward to welcoming you at St. Michaels,
Paul & Alison.

See our fantastic reviews on Tripadvisor
NEWS
Welcome to the St Michaels Bed & Breakfast News section.
Christmas at St Michaels B&B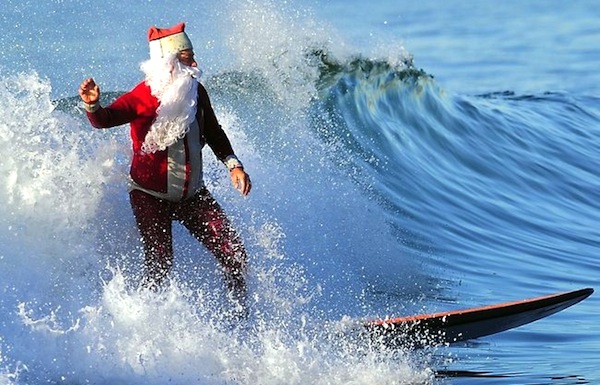 Why not visit Cornwall at Christmas to see the lights at Mousehole, enjoy Tom Bawcocks Eve and other Christmas festivities, or simply enjoy a walk on the beaches. Our Christmas tariff from 22nd December to Tuesday 30th December is £120 per room per night for rooms 1 - 5 and £135 for Room 6. This includes a brunch style festive breakfast served from 8.30 until 10am. During this Christmas period we will also be serving home baked Christmas treats and a mulled drink or two. There is a minimum stay of 3 days during this period. Some restaurants in and near Marazion are open for Christmas Day dinner - ask us for details. We are already fully booked from New Years Eve until 5th January 2015.Check out this great youtube video of Cornish Beaches in Winter and come down for a bracing stroll. http://youtu.be/acCFZ7agPRs
AA Friendliest B&B of the Year Finalist 2014 - 2015
We are thrilled to announce that St Michaels B&B was nominated by AA Inspectors as being one of just 25 B&B's from over 3,000 in the UK AA Guest Accommodation Scheme, to be a finalist in the AA 2014-15 'Friendliest B&B of the Year' Awards. We were presented with a Finalist Certificate and Inscribed Decanter at a celebratory luncheon in the St Ermin's Hotel in London on 13th May. We feel very honoured and flattered have been selected as a finalist. This award is not something we applied for or expected, and the announcement came completely out of the blue and was a total surprise for us both. In September 2014 we were also one of the top three finalists of The Real Cornish Breakfast Award, sponsored by Visit Cornwall.
Good News for Dog Owners
Although we cannot accept pets of any description inside St Michael's B&B, we are pleased to say that dog owners can now bring their dog with them on holiday and leave it at 'Dog Collars Home Boarding' in Marazion. Basically your dog sleeps over at 'Dog Collars' (in the home of our local Church of England Priest),and you collect it in the morning and take it ourt with you during the day. See https://www.facebook.com/DogCollarsHomeBoarding for further information
St Michael's Mount Opening Times
St Michaels's Mount Castle is open every day except on Saturdays until 5th November 2014. Winter opening is on Tuesdays and Fridays for guided tours at 11.30 and 2.00pm. Depending on tide times you can walk across the causeway or enjoy a short ferry boat ride.Visit this National trust link for tide times and visitor information: http://www.stmichaelsmount.co.uk/plan-your-visit/admission-fees-times